Motorcoach Packages
Awarded Best Hotel, Best Steakhouse, Best Seafood, Best Sunday Brunch
(Times Argus, 2009 – 2013)
Capitol Plaza Hotel is a delightful and convenient location for motorcoach tours no matter the season. Travelers will grow fond of Montpelier and the surrounding area because it has so much to offer including popular attractions such as Ben & Jerry's Ice Cream Factory (11 miles), Cold Hollow Cider Mill (12 Miles), Morse Farm Sugarhouse (3 miles), and Barre Granite Quarries (8 miles) to name a few. Many tours use the central location of the Capitol Plaza as a home base and take day trips to any region of state.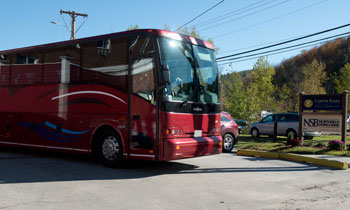 Our Overnight Motorcoach Packages Include:
Nightly Accommodations
Baggage Service in and out
Full Hot Breakfast in a private banquet room
A movie ticket for each guest to the Capitol Theatre (fgbtheaters.com) showing the most contemporary movies
Optional Group Dinners
Free Motorcoach parking
Overnight Motorcoach Packages start at $109 per person per night double occupancy plus tax and Service Charge.
Not staying with us but in the area? Our tour Lunches or Dinners offers:
Street side unloading and loading
Free Motorcoach parking
A private banquet room for each group
Lunches start at $18.00 per person plus tax and Service Charge
Dinner start at $28.00 per person plus tax and Service Charge
For additional information or to request a proposal, contact the Sales Department at 800-274-5252 or

.
Check Room Availability
Our Weather Forecast